Filling a sketchbook is such a powerful tool. The obvious benefits include improving skills and familiarity with our materials, but additionally it opens up a safe space to expand our imaginations and try new things.
We will begin with the basics and add on new techniques, observations and ways of being creative with our simple materials with each lesson. At least 6 months worth of lessons. New material and lessons added weekly (bi-weekly on occasion)!
It is my desire that this will become a space where we can share our work when we feel comfortable and be a supportive community to each as we fill our pages.
I will be with you in this journey to help all along the way.
As and Early Bird participant in this course I am offering an "Intro Special" for the first month the course is live as I will probably still have to gracefully figure out bugs and minor bumps along the way in this new online teaching format for me. The Early Bird pricing will end August 28, 2022.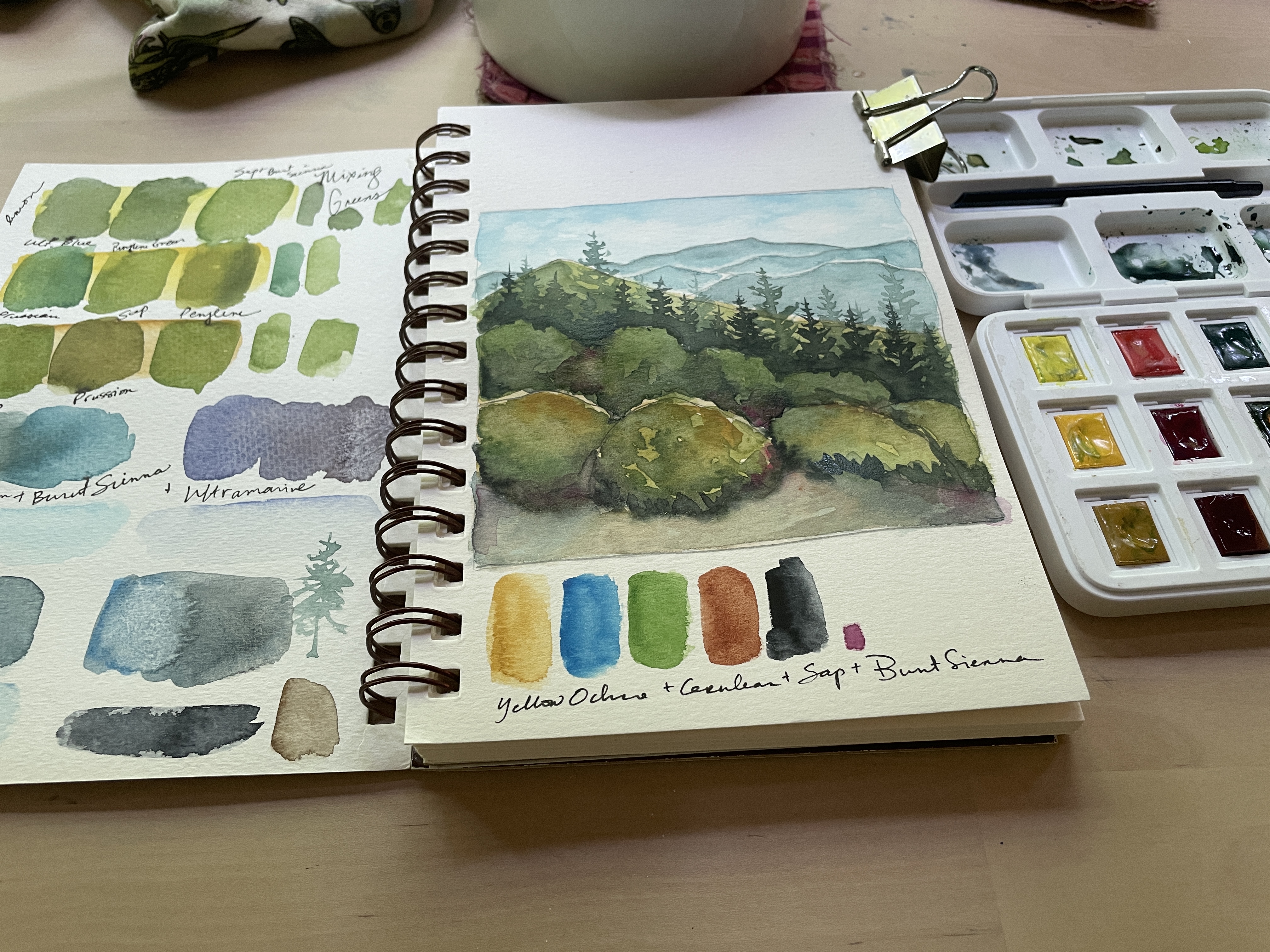 Color Theory
Color is a powerful tool and the first few classes are focused specifically on helping us find the power within the paints we have.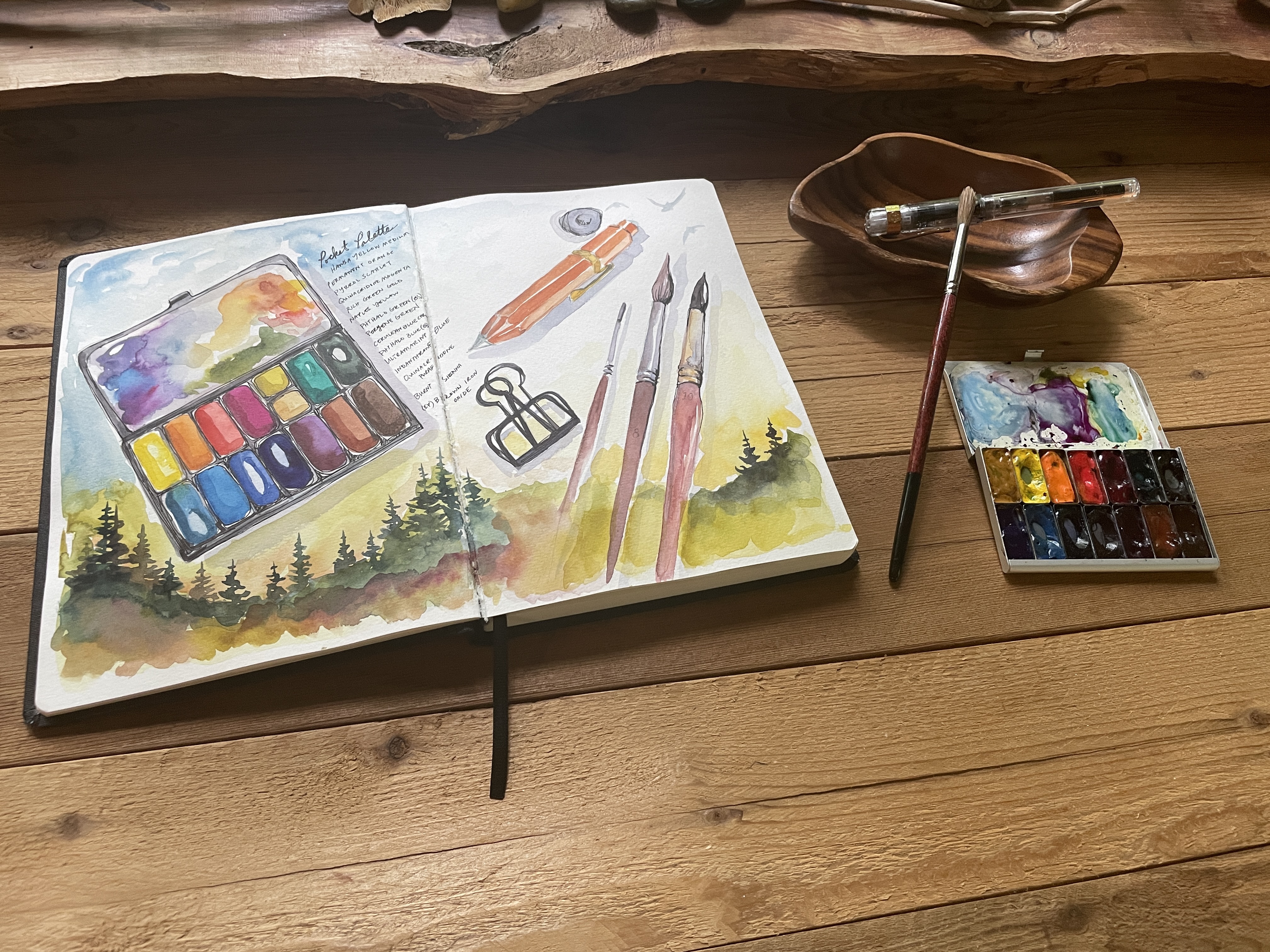 Materials
We will be keeping this course simple in our materials. I've included lots of resources in case you don't have your own supplies yet - watercolor sketchbook, watercolor paints, pencil, pen and eraser.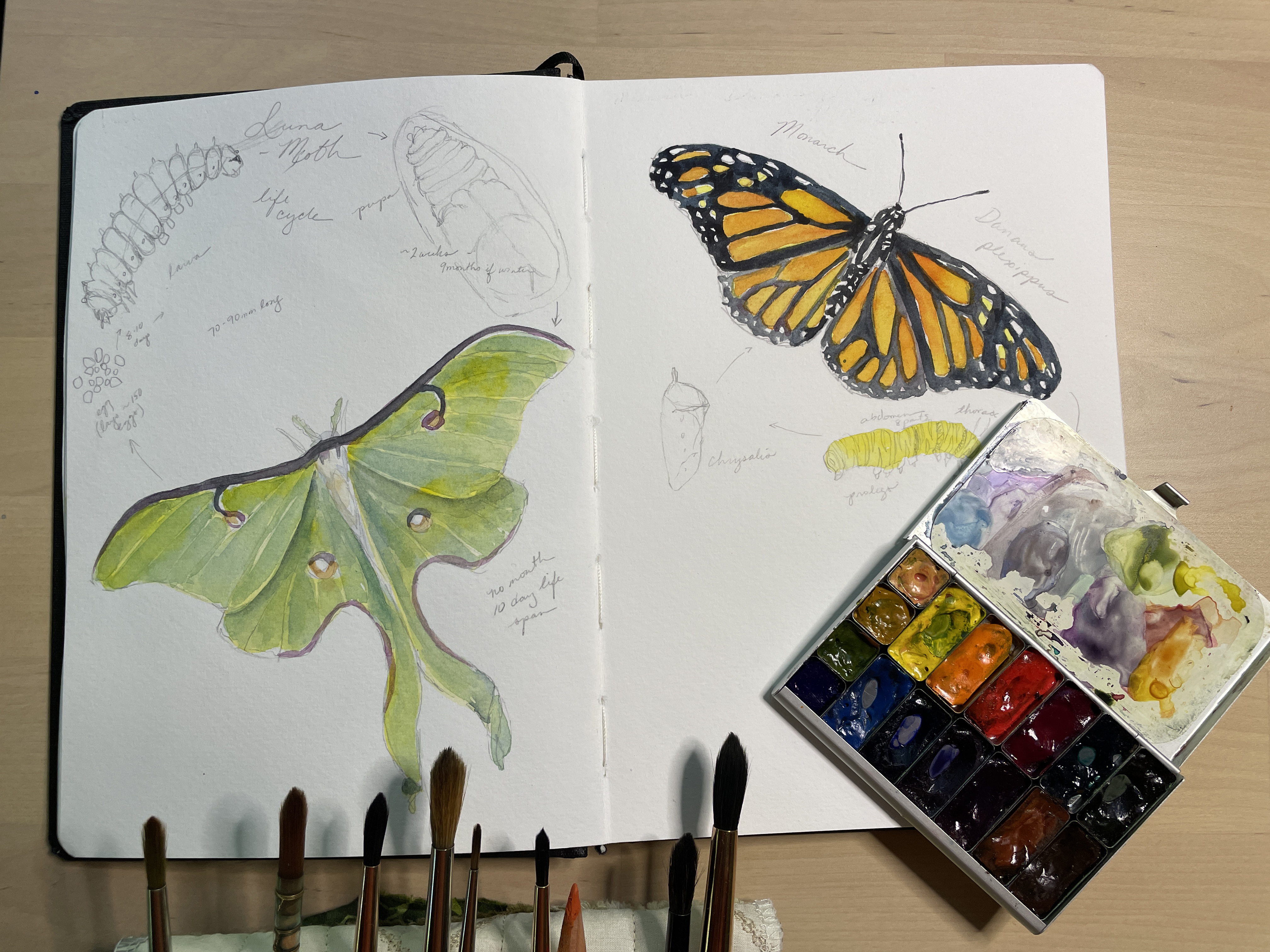 Nature Journaling
Many of our pages will be based in nature journaling and observation, resources. These pages will become inspiration for later pages based more in imagination.

Check your inbox to confirm your subscription